Dr Adarsh K Gupta, MD FAMP
Psychiatry, neuropsychiatry, sleep medicine & Psychomatic Medicine
Dr. Gupta is medical director of 'Sleep TMS & Wellness Center' (STW), located at a prime location in Great Neck, NY. After gaining extensive training and credentials and clinical experience of over 25 years, his practice is increasingly focused on some of the difficult to treat patients with depression and anxiety disorders.  Apparently one third of them do not respond to traditional psychotherapy and psychiatric medications.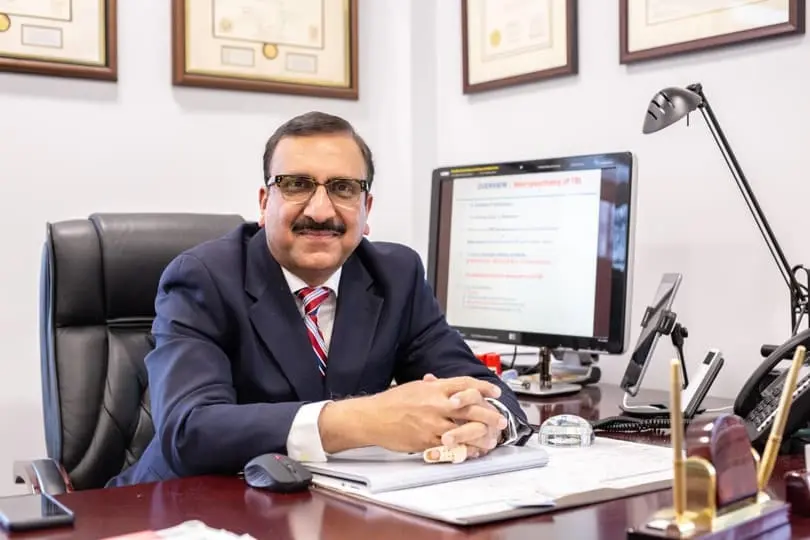 Dr Gupta is board certified in

 Psychiatry, Neuropsychiatry, Sleep Medicine & Psychosomatic Medicine

.

He has academic privileges at LIJ and North Shore medical centers.

Dr. Gupta held the position of Attending CL Psychiatrist (psychosomatic medicine and neuropsychiatry) at Long Island Jewish Hospital for 14 years, when he was involved in teaching medical students, residents and fellows in training.

He completed his psychiatry 

residency training at NYU

 and did multiple fellowships in '

Psychosomatic Medicine'

 (at LIJ Medical Center); '

Brain Imaging'

 (at Mount Sinai Hospital) and 

Neuropsychiatry

 (at Harvard Medical School).

Dr. Gupta's clinical practice is focused on the interface between Psychiatry, Neurology, Sleep Medicine as well as promoting Mind-Body Wellness.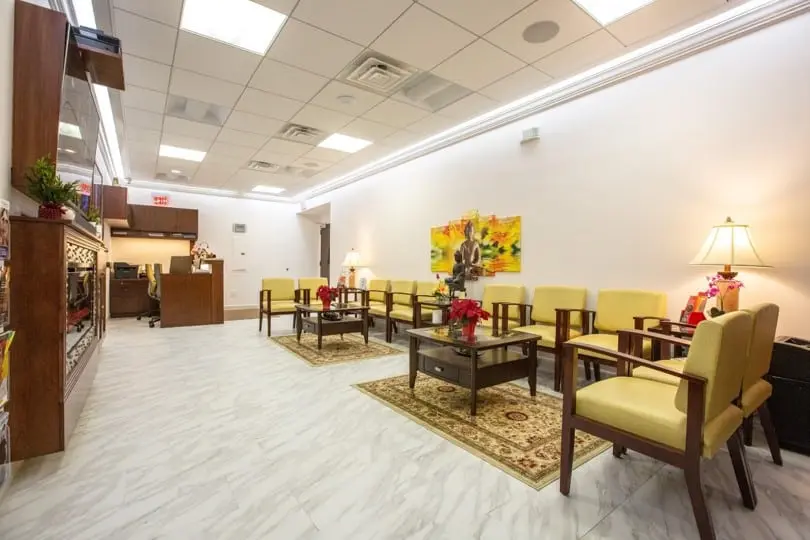 Dr. Gupta has been recognized among "Top Doctors" in New York for over 12 years by Castle and Connolly.
Dr. Gupta has been in private practice for over 20 years and STW Center has been recognized to offer unique 'interventional psychiatric services' including TMS (Transcranial Magnetic Stimulation) neuromodulation, and use of psychedelics like Ketamine in treatment of depression and other severe psychiatric disorders.
The medical center also offers Sleep Medicine services including a 3 bed sleep lab for PSG studies, home sleep testing and DME. The neuropsychiatric services include initial evaluations and a range of psychiatric testing (genetic testing, cognitive testing for ADHD & MCI, home sleep testing, brain EEGs etc.) and Wellness medicine. 
Brief details on services offered at STW center:
Psychiatric Testing Services
Besides comprehensive psychiatric evaluations, STW center provides various testing procedures to improve the diagnosis and treatment of psychiatric disorders including: a) Genomind genetic testing (pharmacogenetics) for optimal therapeutic outcome from use of psychotropic medications with least side effects; b) CNS computerized testing for ADHD, TBI and mild cognitive impairments c) Brain EEG for neuropsychiatric disorders; d) Sleep Profiler study for insomnia to determine the sleep quality and various disorders; e) Home sleep testing for OSA (obstructive sleep apnea) and f) blood work up relevant to specific disorders
Neuropsychiatric Evaluations
Dr. Gupta is quadruple board certified in psychiatry, neuropsychiatry, psychosomatic medicine & sleep medicine and has over 25 years of clinical experience at major hospitals and private practice. His initial evaluation involves a thorough multi-dimensional perspective on mind, brain, body, sleep & wellness. Dr. Gupta's neuropsychiatric evaluations provides an integrated perspective on patient's health and illness and provides the biological basis for successful treatment plan. Dr. Gupta does accept major insurance plans to provide his services to the larger number of patients.
Sleep Medicine Lab
Dr. Gupta is board certified in both psychiatry and sleep medicine. STW Center has a full service sleep medicine practice which includes sleep evaluations, sleep testing at home or in lab (overnight PSG-polysomnography) and a DME to provide CPAP treatment. Psychiatric disorders are invariably associated with insomnia and other sleep disorders and a comprehensive evaluation and treatment is important for maximal therapeutic outcome of depressive and anxiety disorders.
Interventional Psychiatry Services
Dr. Gupta's STW Center is among the very few centers in Long Island to provide 'Interventional Psychiatry services', which refers to magnetic stimulation (TMS neuromodulation) of brain networks implicated in depression, anxiety, OCD and other disorders. TMS is a FDA approved neuromodulation treatment for major depression since 2008, and now it is widely accepted and covered by all medical insurance plans. STW Center has two different TMS machines with cutting edge technology. Dr. Gupta's TMS practice has recently added MRI guided neuro-navigated TMS treatment which enhances the accuracy and efficacy of TMS treatments.
Fellowship, Neuropsychiatry (1997-98)
Beth Israel Deaconess Medical Center
Harvard Medical School, Boston, MA
Fellowship, Brain Imaging (1996-97)
Mount Sinai School of Medicine, NY
Fellowship, C-L Psychiatry (1995-96)
Long Island Jewish Medical Center, New Hyde Park, NY
Resident, Psychiatry (1992-95)
New York University Medical Center
Medical Intern (1991-92)
Saint Vincent Hospital, Worcester MA
D.V.D. (Diploma in Dermatology and Venereology) (1980-81)
University College of Medical Sciences, University of Delhi, India
M.B.B.S. (Bachelor of Medicine and Surgery) (1978)
Maulana Azad Medical College, University of Delhi, New Delhi, India
Psychiatry
Sleep Medicine
Behavioral Neurology & Neuropsychiatry
Psychosomatic Medicine
LIJ Hospital
North Shore University Hospital
Professional Memberships, Awards
Member, American Psychiatric Association
Member, Academy of Psychosomatic Medicine
Member, American Neuropsychiatry Association
Member, American Academy of Sleep Medicine
Member, ARNMD: Association of Research in Nervous and Mental Disease, Inc.
Member, SLP (Society of Liaison Psychiatry, NY)
STW Center team:
STW Center includes well trained, caring and compassionate staff:
Dr. Gupta, neuropsychiatrist

Dr. Rossane Pachilakis PhD neuropsychologist

Medical assistants:
Brianna Heinz (clinical office manager; TMS tech)

Chloe Sweeney (Medical Scribe)

Sarina Singh(Sleep tech & IT)

Jessica Brass (TMS & Ketamine tech)




Sharon Gill- sleep technician

Judy Milman- Secretary