source: https://www.scientificamerican.com/article/electrical-brain-stimulation-may-alleviate-obsessive-compulsive-behaviors1/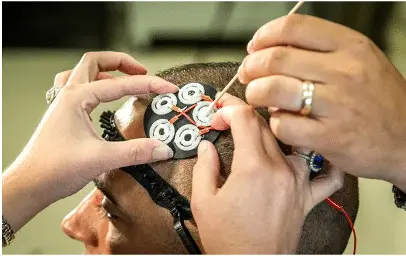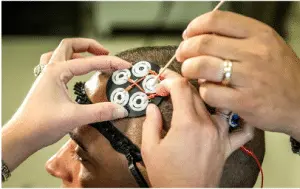 OCD Treatment with TMS at STW Center
Obsessive anxiety inducing thoughts and compulsive actions can be diagnostic of Obsessive-Compulsive Disorder.
Compulsive behavior is rooted in the reward mechanisms of the brain. The area associated with this is the orbitofrontal cortex (OFC).
It's surmised that stimulation of this area will inhibit repetitive reward pathways ceasing repetitive, compulsive behavior.
TMS as an adjunct therapy for OCD patients is FDA approved 2 years ago. MagventureTMS system has developed a FDA approved TMS coil for treatment of OCD.
Our STW Center has been using the Magventure system for treatment of OCD in conjunction with psychotherapy and medications. Treatment success rates have been over 40-50 %. Addition of TMS for OCD has raised new hopes for patients suffering form treatment resistant OCD.